about us
The Beehive is a '60s-inspired neighborhood cocktail bar that channels free-spirited, funkier times.
Located in the heart of San Francisco's Mission District, The Beehive offers era apropos craft cocktails
and delicious fare that exudes modern Mad Men vibes.
Turn on, tune in, drop out of your daily and take a detour to The Beehive.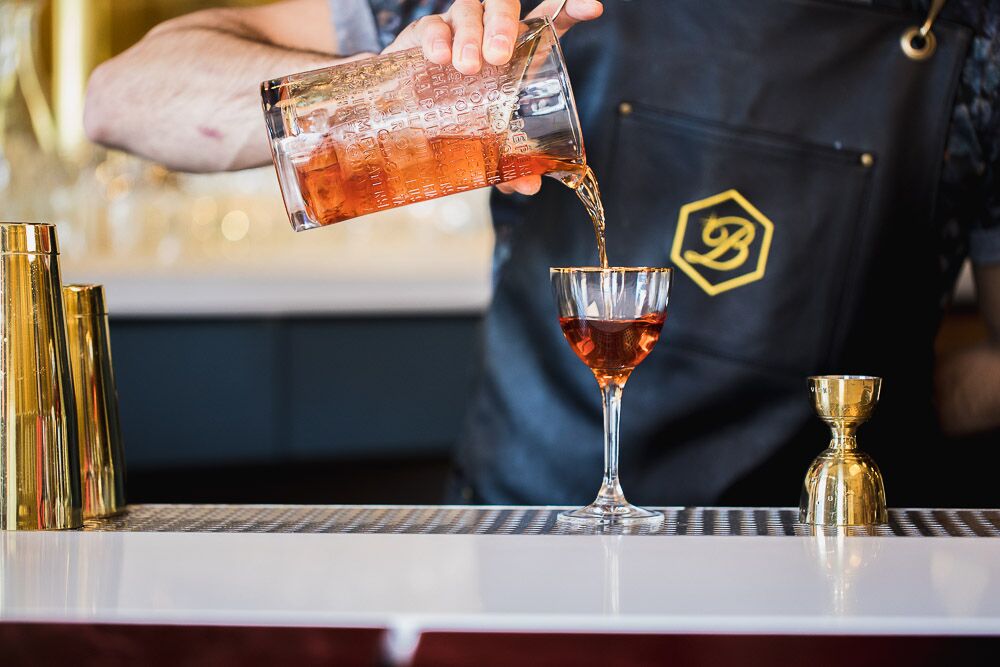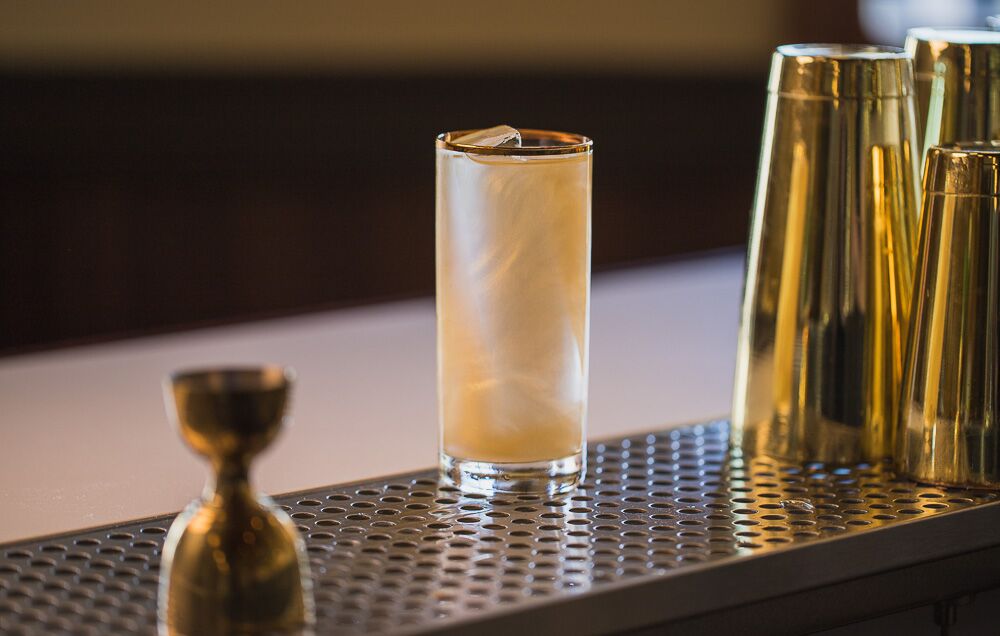 The Lounge at The Beehive
Mid-century charm and modern lounge appeal.
The Lounge at The Beehive is the perfect setting for both social gatherings and corporate events. With its own entrance and dedicated bar, The Lounge can accommodate groups of up to 50 guests. The 1,000 square-foot space balances moody vibes with funky details: low-slung seating lends a retro lounge feel, while smoked mirrors reflect the lively festivities. Think throwback cocktail party at your quirky neighbor's.
The Lounge's flexible layout and period-specific fixtures provide a unique experience inspired by the ease and efficiency of days-gone-by. The private entrance for The Lounge at The Beehive is located on Cunningham Place.
Please note that the Beehive does not accept reservations of less than 12 guests.
For more information, please contact info@thebeehivesf.com.
Team
The Beehive is brought to you by a highly hospitable team composed of emerging talent and longtime industry vets. L to R: General Manager Tristen Philippart De Foy, Bar Manager Emilio Salehi, Chef/Partner Arnold Eric Wong (The Treasury), Contractor/Partner Steve Werney (The Treasury), Chef/Partner Phil West (The Treasury, Range), Executive Chef Byron Gee.
"The Beehive…revisits the 60's in both form and flavor. Midcentury-modern décor sets the stage for this period-piece flashback, accompanied by era-themed cocktails and a dedicated fondue menu."
– Imbibe Magazine
Contact Us
842 Valencia Street (at 19th)
San Francisco, CA, 94110
Mon - Thurs: 5pm to 12am
Fri & Sat: 2pm to 2am
Sun: 2pm to 12am
Food is served until one hour prior to close.
General and Event Inquiries: info@thebeehivesf.com